9 Power BI Features You Might Not Know About and How to Use Them
Power Bi | Power Platform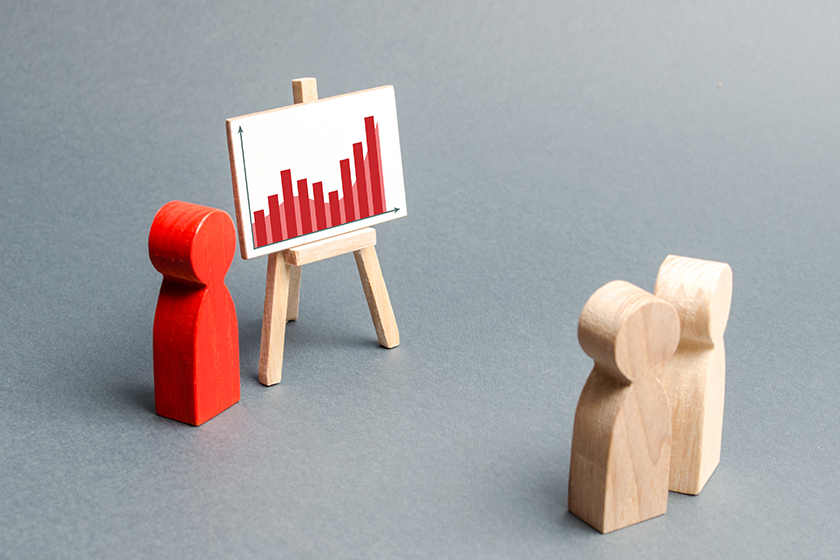 Microsoft Power BI is a powerful data visualization and business intelligence tool that helps organizations turn their data into insights and decisions. With its ease of use and rich features, Power BI has become a popular choice among data analysts and business decision-makers. However, many users only scratch the surface of what Power BI can do, and may not be aware of some of the lesser-known features that can help them maximize their data analysis and reporting capabilities.
In this article, we will highlight 10 of these features, and explain how to use them to enhance your Power BI experience.
1 Power BI Custom Visuals
Custom visuals are unique visualizations that are not part of the standard Power BI suite. They are created by developers and data experts, and can be easily found and downloaded from the Power BI marketplace. Some popular custom visuals include the radial gauge, the Gantt chart, and the funnel chart. Using custom visuals can help you add new dimensions to your data analysis and make your reports more visually appealing.
2 Power BI Q&A
Power BI Q&A is a natural language processing tool that allows you to ask questions about your data using simple language. The tool then generates a visual answer in real-time, based on the data in your Power BI reports. To use Power BI Q&A, you need to enable it in your Power BI workspace, and then start asking questions. This tool is especially useful when you need quick answers to specific questions, or when you want to quickly explore your data.
3 Power BI Themes
A Power BI theme is a set of formatting options that can be applied to multiple reports in your workspace. Themes can include color palettes, font styles, and background images. To create a theme, you need to define the formatting options, and then apply the theme to one or more reports. Using themes can help you ensure consistency and brand alignment across your reports, and make it easier to update the formatting of multiple reports at once.
4 Power BI DirectQuery
DirectQuery is a feature that allows you to create a report that connects directly to the source data, rather than importing it into Power BI. DirectQuery is useful when you have large datasets, and want to minimize the amount of data stored in Power BI. To use DirectQuery, you need to choose DirectQuery as the connection type when creating a report, and then select the data source. DirectQuery is also useful when you want to ensure that the report always reflects the latest data from the source.
5 Power BI Report Server
Power BI Report Server is an on-premises solution for publishing and managing Power BI reports. This solution is useful when you need to keep your data and reports within your own organization, rather than storing them in the cloud. To use Power BI Report Server, you need to install it on your own servers, and then publish your reports to it. Power BI Report Server offers a similar user experience as Power BI Service, with some differences in terms of capabilities and features.
6 Power BI Paginated Reports
Paginated reports are a type of report that are optimized for printing or viewing on smaller screens, such as mobile devices. Paginated reports have a fixed layout, and are designed to be read sequentially, like a book. To create a paginated report, you need to use the Power BI Report Builder, and choose the Paginated Report template. Paginated reports are useful when you need to provide detailed reports that are easy to print and view on smaller screens.
7 Power BI Dataflows
Dataflows are a feature in Power BI that allows you to create and manage data connections, transformations, and cleanses, and reuse them across multiple reports. Dataflows also allow you to share data within your organization, without having to share the underlying reports or data sources. To create a dataflow, you need to go to the Power BI workspace, and choose the option to create a new dataflow. From there, you can connect to your data sources, apply transformations and cleanses, and save the dataflow for later use.
8 Power BI Row-Level Security
Row-level security is a feature that allows you to control access to data in your reports based on user roles. This is useful when you have sensitive data, and want to ensure that only authorized users can access it. To create a row-level security role, you need to define the role, and then assign it to the users who need access. To implement row-level security, you also need to define a DAX expression that determines which data is visible to which role.
9 Power BI Workspace Collections
Workspace collections are a feature that allows you to organize your reports and dashboards into separate collections, based on business unit, project, or other criteria. Workspace collections make it easier to manage and share your reports and dashboards, and ensure that users only see the reports that are relevant to them. To create a workspace collection, you need to go to the Power BI workspace
Conclusion
In conclusion, Microsoft Power BI is a powerful tool that offers a wide range of features to help you analyze and visualize your data. From custom visuals to row-level security, and from dataflows to workspace collections, there is something for everyone. By exploring these lesser-known features, you can unlock the full potential of Power BI, and turn your data into insights and decisions. Whether you are new to Power BI or a seasoned user, this article has hopefully provided you with some useful tips and tricks that you can use to enhance your Power BI experience. So go ahead, take your data analysis to the next level with Power BI!