Software automation race: Zapier, IFTTT and MS Flow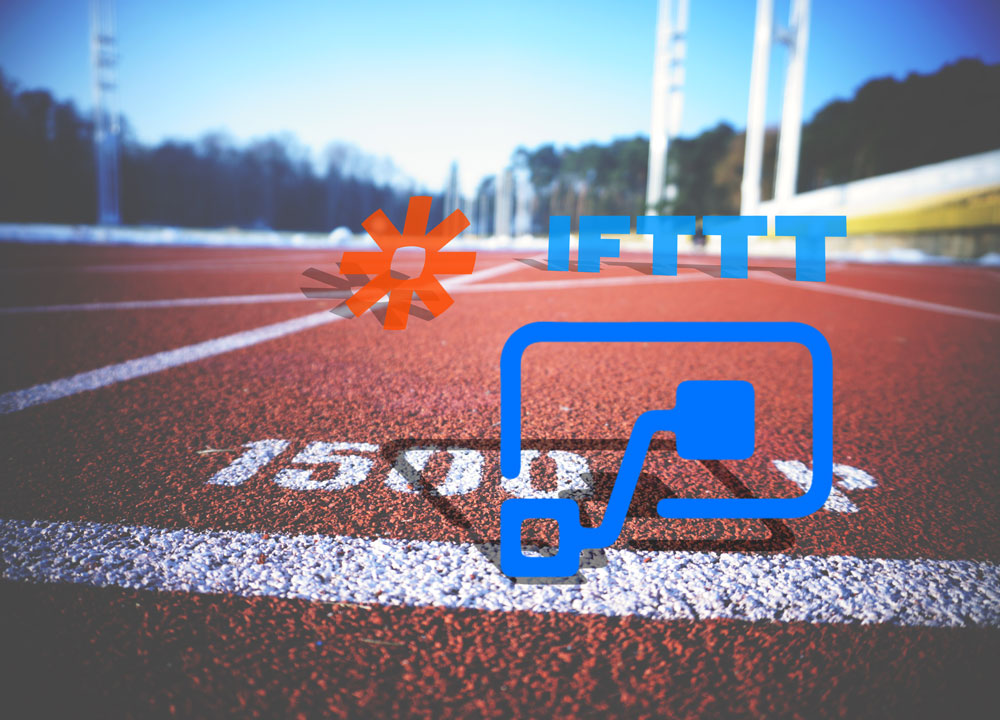 Automation products have one main objective: to provide people and businesses with useful links between apps and devices. Automation is the unsung hero behind the scenes, making your life easier. For instance, you could use automation to link your phone to your Google calendar, so that during important meetings your phone switches to vibrate. Or you could link your social accounts so that when you make one update, it rolls out across multiple channels.
There's a few ready-made automation tools available, which mean you can reap the benefits of automation without building complex and expensive software. So how do you decide which one is best for making your business more productive? We weigh up a few here.
IFTTT
If This Then That: that's automation in a nutshell, and it's also IFTTT. IFTTT is user friendly and easy to use: you simply set up a trigger (if this) and then you pick a reaction (then that). IFTTT supports over 300 services, like Google Drive, Skype, Office 365 Mail, Twitter and Dropbox. Another plus: IFTTT is free and is also available as an Android or iOS app.
Zapier
The first major difference compared to IFTTT? Zapier's full version ain't free, and it's not available as a mobile app. But, for $20US a month it could suit a lot of corporates, as it supports apps like MySQL and HelloSign. It's also customisable, and goes beyond IFTTT in that it offers multi steps: so instead of just two 'zaps' (if this, then that), it does multiple 'zaps' (if this, then that, then that, and so on). There's a free basic plan you can try to see if it suits you, although you'll be limited to five 'zaps' at once.
Microsoft Flow
Microsoft Flow is the new kid on the block. Not surprisingly, it integrates beautifully with other Microsoft services and apps. Flow is similar to IFTTT with its two-step automation, and could suit a lot of businesses looking to streamline processes: for example, you can use Flow to track Outlook emails in an Excel spreadsheet; save email attachments to a SharePoint library; send form responses for approval; or even track posts from your company's social channels in an Excel spreadsheet. Flow extends beyond the Microsoft family, too, supporting over 150 connectors outside of the MS suite, with plans to offer even more. Want automation on the go? Flow does an iPhone version too.
Stop wasting time with admin tasks and distractions: it's time to get automated! Take advantage of some of the business automation tools out there and start simplifying things and working more efficiently.