The 411 on Office 365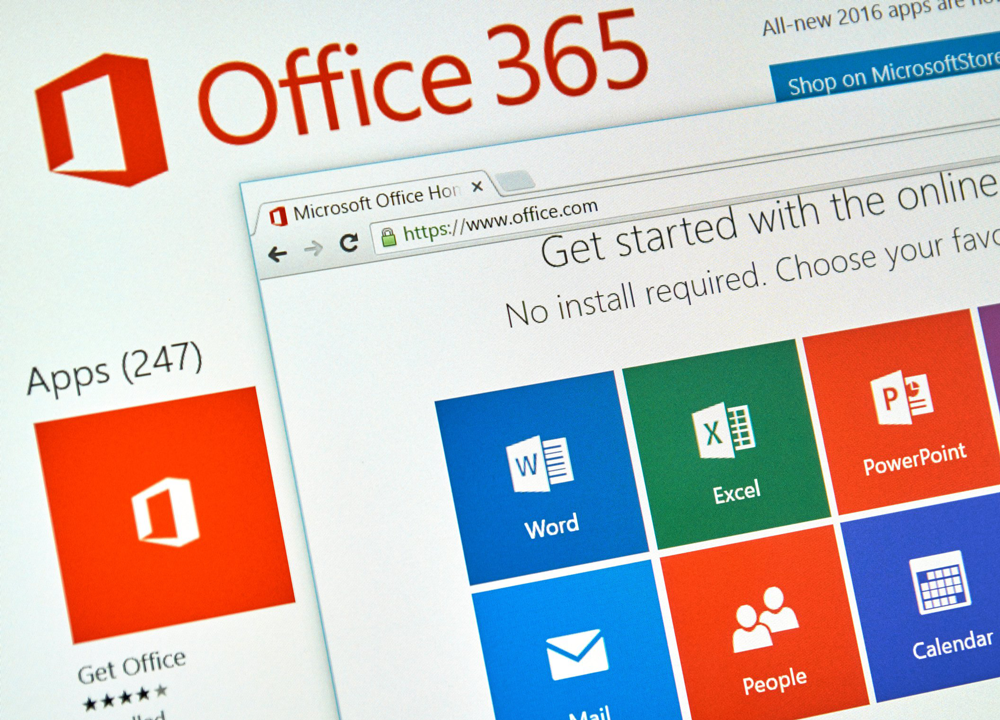 Say 'Microsoft 365' to most people and they immediately assume you're just talking about Word and Excel. While Microsoft 365 does include the company's usual suite of products, it also offers something new: a digital platform that helps businesses improve their efficiency and teamwork. Here's the low down on 365 – you'll soon see it's about so much more than a Word doc.
It improves communication
365 tools are especially suited to people who work with interstate or international colleagues, as products like MS Teams – an online workspace where you can share group email and calendar, audio/video meetings, and more – help them with fast, real-time communication and project updates. Other 365 tools that improve communication between workers and clients are Skype for Business (video/audio call and share your screen), and SharePoint online (great for creating company Intranets, or just a secure platform for team document sharing – no more flooding inboxes with attachments that take forever to download!).
It's awesome for collaborating
Making collaboration easier increases productivity and efficiency. 365 gives users the power to co-author documents, so if a team is working on the one Word or PowerPoint doc, everyone can see the next round of changes. Any confusion about different versions is eliminated, so your staff can get on with their work and not worry about whether their colleague saw their suggestions.
It works with your other services
Automation products like MS Flow create very useful links between apps, devices, and other 365 products. Flow can automatically capture data for you to easily find later – like email content from Outlook, or posts from your company's social channels. You can also use it for integrations with other non-MS products. Imagine not having to manually download then upload files somewhere else: Flow makes it possible, by automatically copying files between Dropbox and SharePoint. Or marketers can keep track of client data by instantly adding Mailchimp emails to a SQL database. Flow finds ways to connect your services and improve efficiency in the background, letting you get on with your work.
It's safe
It goes without saying that Office 365 carries Microsoft's trusted reputation for security. There are strict policies and controls built into 365 so that all of your info is safe. It's constantly updated to enhance security, and there are extensive privacy controls and visibility so you can quickly see where your data is and who has access. There's also a heavy duty data protection and backup service, so you can rest easy knowing you won't lose anything.
It's cost effective
Office 365 is cloud-based, which has several cost and time-saving benefits. For starters, you don't have to worry about maintaining local servers, which can be costly. With Microsoft's inbuilt security features, you also can do away with expensive IT staff fees to maintain the products. Plus, the per seat licence gives you flexibility and allows you to scale your business.
It's obvious that Office 365 can mean huge wins for any business looking for a solution that will help them collaborate easily and efficiently. There are a multitude of ways you can use Office 365 – talk to us to find out how it can fit your business.