Can Sharepoint replace a file server?
Microsoft 365 | SharePoint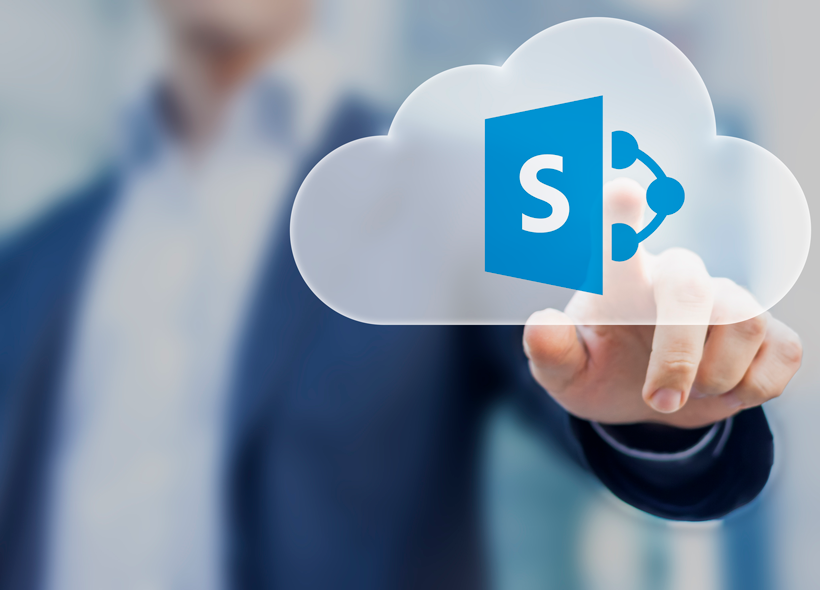 Microsoft SharePoint is already known for being key for helping businesses manage, collaborate, and store multiple documents, allowing teams to easily share and keep track of different files. But can SharePoint go even further and be used as a document management system, replacing your existing server? Find out why using Microsoft Sharepoint as a file server might not be such a crazy idea.
It could save you money
By utilising the file storage capabilities of SharePoint online, you can do away with the additional licensing, hardware, and maintenance costs that come with a secondary cloud-based or NAS server. Subscriptions for SharePoint online currently include 1 TB of storage per user at a minimum, with some service plans even including unlimited storage. Compare that to the costs for maintaining a separate server! Plans are available for Sharepoint online by itself, or you can enjoy the whole suite of Office 365 products.
It can empower your colleagues
With flexible workplaces becoming more popular, it's vital that your employees are able to easily access all of their files on the go. Using SharePoint as a document management system will give people that easy access anywhere – and on mobile devices, using the SharePoint app.
File searching is a breeze
How annoying is it when you're trying to find a file on your company's server? Different departments use different naming conventions; there are duplicate files everywhere; and often using the 'search' bar doesn't get you anywhere. Things get even more confusing when you're operating across multiple drives. SharePoint, however, has an excellent search engine to help you find documents. You can label documents with metadata that's specific to your project or team. This enables you to quickly filter and sort your search results, so you can find what you're looking for fast.

Sharing is secure and easy
Microsoft SharePoint already has a reputation for being ideal for file sharing within teams, but it's also terrific for external file sharing. You can easily share a link with anyone inside or outside your company, with permission controls in place too. With traditional servers, you have to either attach files to emails or use a secondary program for transferring large files. No one's got time for that!
Version control is a cinch
In traditional file storage situations, it can be hard to keep track of collaborative files. Duplicate files, non consistent naming conventions, and people forgetting to do track changes can all spell disaster for productive document collaboration. With SharePoint online, it's easy to see the latest version of a document: everything uploaded to SharePoint automatically gets version controlled. Plus, multiple people can work on a file at the same time – no need to get your colleague to wait until you close the file before they can open it!

If you're feeling frustrated with the limitations of your current server, it may be time to look into a solution like SharePoint for your document management. Start off slow; perhaps on a project-by-project basis. If you're starting to see cost and time savings, moving everything to SharePoint could be a good fit for your business.